Il valore terapeutico dell'eleuterococco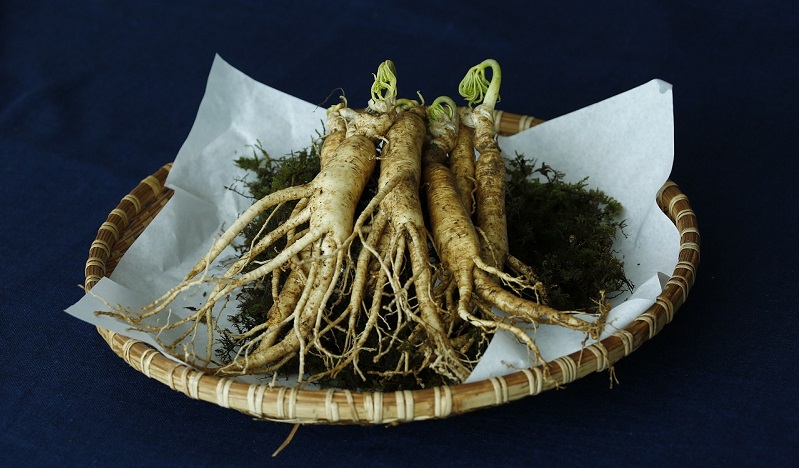 Conosciamo gli effetti fitochimici ed antitumorali dell'Acanthopanax senticosus, detto ginseng siberiano o eleutherococcus
In questo studio, i ricercatori della Harbin Medical University in Cina si sono concentrati sulle proprietà farmacologiche dell'Acanthopanax senticosus, una pianta utilizzata nella medicina tradizionale cinese con un alto valore curativo. Il loro articolo è stato pubblicato su The American Journal of Chinese Medicine.
L'Acanthopanax senticosus, noto come eleuterococco o ginseng siberiano, viene usato in erboristeria sotto forma di gocce o compresse.
Viene ampiamente impiegato come agente anti-fatica, anti-infiammazione, anti-stress e anti-ulcera che migliora anche le funzioni cardiovascolari. Il suo utilizzo è conosciuto da secoli in Cina, Corea, Giappone e Russia.
Nel corso degli anni, i ricercatori hanno esaminato le proprietà chimiche e farmacologiche e recenti studi hanno confermato le attività antitumorali sia in vitro che in vivo.
Dai dati emersi, sembra che l'eleuterococco abbia effetti inibitori sui tumori maligni, come i tumori del polmone e del fegato.
I ricercatori hanno concluso che, anche se seguiranno ovviamente ulteriori studi, l'Acanthopanax senticosus è una pianta medicinale con una varietà di usi e un ottimo potenziale per la formulazione di nuovi farmaci anti-cancro.
Questo articolo è stato letto 45 volte.
anti-fatica, anti-tumorale, anti-ulcera, antinfiammatorio, antistress, eleuterococco, fitochimici, medicina cinese, rimedi naturali